The Bennetts British Superbike Championship makes the first of two 2024 visits to Donington Park for a thrilling triple-header in May.
Star riders already confirmed for next season include race winners Kyle Ryde and Ryan Vickers plus two-time champion Josh Brookes. Fan favourite Peter Hickman will be in action too, whilst it will be fascinating to see how Jason O'Halloran fares after switching to Kawasaki machinery.
All Bennetts BSB events feature three races with this weekend's including a Saturday afternoon sprint ahead of a pair of feature races on the Sunday.
ADMISSION PRICES FROZEN AT 2023 LEVELS UNTIL CHRISTMAS!
TICKETS WILL BE POSTED IN A PRESENTATION WALLET AND MAKE PERFECT PRESENTS. ALTERNATIVELY, CHOOSE INSTANT E-TICKETS
Bennetts British Superbike Championship
Friday 17 - Sunday 19 May 2024
Book Tickets
00
Days
00
Hours
00
Mins
00
Secs
Weekend Admission
(Friday - Sunday)
Practice Sessions
Qualifying
3 BSB Races
Plus Support Classes
PRICES FROZEN UNTIL CHRISTMAS
Adult
£45.00 Online (Gate £72.00) Save 37%
£27.00 Online (Gate £43.00) Save 37%
Senior Citizen
Ages 65 and above
Friday Admission
BSB Practice
Support Class Practice
Select Support Class Qualifying
PRICES FROZEN UNTIL CHRISTMAS
Adult
£15.00 Online (Gate £18.00) Save 16%
Teen
£10.00 Online (Gate £12.00) Save 16%
Senior Citizen
Ages 65 and above
Saturday Admission
BSB Practice
Qualifying
BSB Sprint Race
Plus Support Classes
PRICES FROZEN UNTIL CHRISTMAS
Adult
£24.00 Online (Gate £29.00) Save 17%
£15.00 Online (Gate £18.00) Save 16%
Senior Citizen
Ages 65 and above
Sunday Admission
Main Raceday
2 Headline BSB Races
Plus Support Class Races
PRICES FROZEN UNTIL CHRISTMAS
Adult
£34.00 Online (Gate £39.00) Save 12%
£20.00 Online (Gate £23.00) Save 13%
Senior Citizen
Ages 65 and above
PLEASE NOTE: Advance booking ends 16:00 Wednesday 15 May. If you do not select e-tickets, your order will be sent by Recorded Delivery (£3.49 per booking) or Special Delivery (£8.99 per booking) if specified. All posted orders received after 14:00 Tuesday 14 May will be sent by Special Delivery. Telephone bookings are subject to a surcharge of £1 per admission ticket. E-tickets can be accessed from your MSV online account. Under 18s must be accompanied by an Adult.
Programme
Save money and order your souvenir race programme in advance. Simply claim it on the day from one of our selected programme booths or circuit shops.
£6.00 Online (Gate £8.00) Save 25%
Starkey's Car Parking
Starkey's Parking, overlooking the famous Craner Curves, Old Hairpin and Schwantz sequence of corners, is available on Saturday for £5 per car and on Sunday at £10 per car. All persons will still require a valid entry ticket. All other parking is free.
£5.00 - £10.00 Online (Gate £5.00 - £10.00)
Radio
Order your radio earpiece in advance and collect it at the circuit from one of our selected programme booths or circuit shops - click here for more information.
£12.00 Online (Gate £12.00)
Upgrade to the best view in the house! Hollywood Grandstand will be open on both Saturday and Sunday.
Grandstand Information
Book Tickets
£15.00 to £25.00
Hollywood Stand
Hollywood grandstand provides an epic viewpoint of well over a third of the circuit! Watch the field scramble through Redgate on the first lap before filtering through the iconic Hollywood and Craner Curves section, which always provides plenty of action!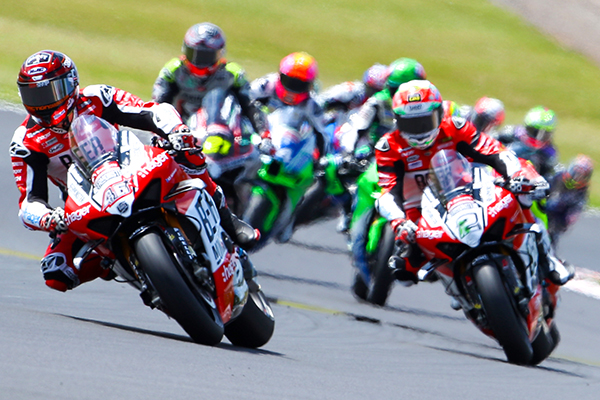 Bennetts British Superbikes
Bennetts BSB is regarded as the world's leading domestic bike championship. The machines can reach 200mph and are piloted by some of the best riders on the planet, whilst the racing is fierce and frenetic, attracting a huge following in the UK and beyond.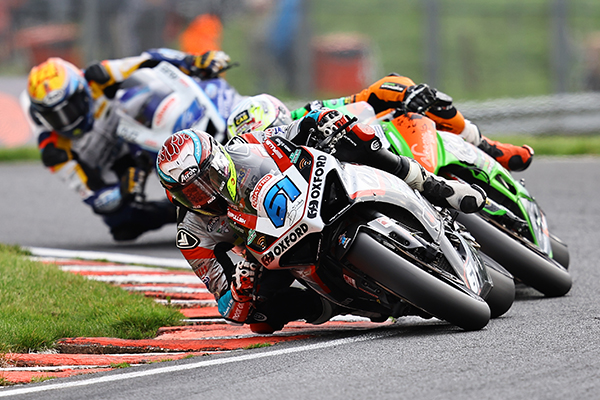 Quattro British Supersport
With a selection of leading manufacturers and riders assembled on the grid, the BSB's leading support category is a top class series in its own right.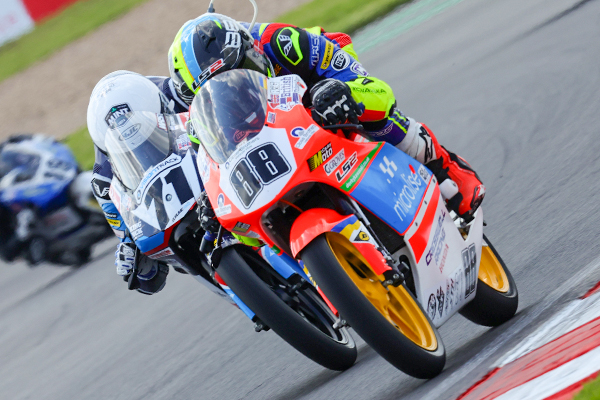 R&G British Talent Cup
The British Talent Cup is one of the showcase support races to the Bennetts British Superbike Championship, fully focused on developing the stars of the future in the Road to MotoGP™ programme.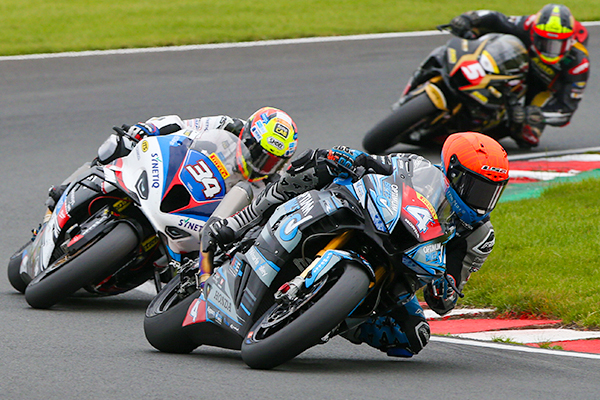 Pirelli National Superstock
The Pirelli National Superstock 1000 is a series fast developing a reputation for producing top class talent. Many past competitors have graduated to BSB level, so the current crop will be keen to emulate their performances!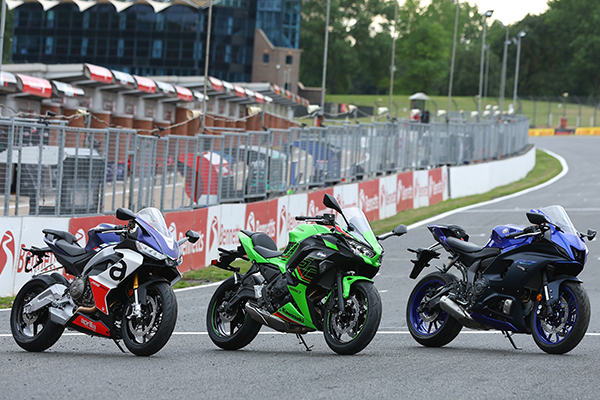 Pirelli National Sportbike
New for the 2024 season, eligible machines include the Yamaha R7, Aprilia RS660, Kawasaki Ninja 650, Honda Hornet 750 as well as others believed to be entering the sector. Machines will run on Mektronic ECU platform with BoP formula to manage model parity and slick tyres.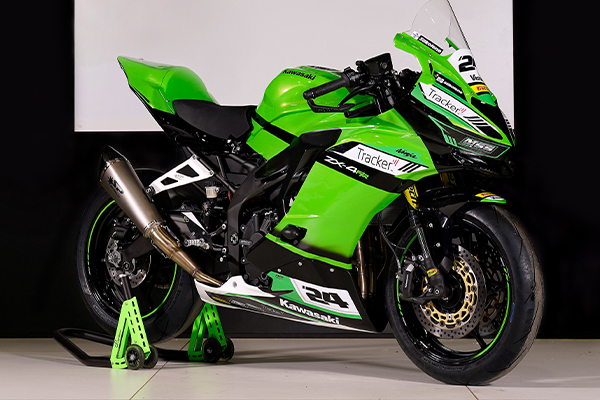 Tracker Kawasaki British Superteen
In association with Kawasaki UK a high level promoted championship with manufacturer presence and support and importantly contained budget and technical controls. The machine to be used is the Kawasaki Ninja ZX-4RR which will offer a higher standard of competition material.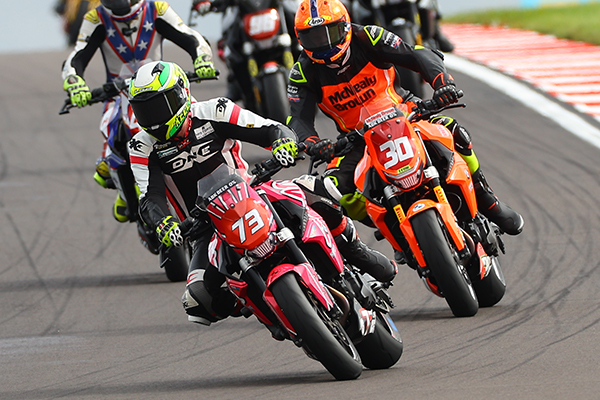 BMW Motorrad F900 R Cup
Running alongside the BSB programme, the BMW Motorrad F 900 R Cup has been devised to be accessible for aspiring as well as experienced riders, with four races across the weekend.
Free Parking
General Public and Disabled Parking is free of charge, with hard-standing for bikes on the Tarmac Lake. Starkey's Parking is available on Saturday for £5 per car and Sunday at £10 per car. All persons will require a valid entry ticket. A car hanger will be provided to all Starkey's Parking purchasers, and must be displayed in your vehicle.
Trade Stands
A trade area will be in operation all weekend, with dealers and manufacturers represented, plus championship partners and stalls selling parts, accessories and rider and team merchandise.
Free Pit Walk and Autograph Session
Meet all your favourite riders during the official pit walk, which will commence some time on Sunday.
Giant TV Screens
There will be two big screens on Saturday and three on main raceday - on the inside of Redgate corner, by Schwantz Curve opposite the infield viewing area, and opposite Starkey's (Sunday only).
Helmet and Leather Park
There will be a chargeable helmet and leather park located in the Tarmac Lake area, by the entrance gate to the paddock.
BSB RADIO PRESENTED BY KAWASAKI K OPTIONS 94.3FM
BSB Radio will be broadcasting live commentary, interviews and spectator information throughout the weekend.
Live music
There will be live music in Garage 39 bar and restaurant on the Saturday night – so there will be plenty to enjoy for those of you camping or remaining on site into the evening.
Whether you're entertaining clients or celebrating a special occasion with family and friends, a hospitality package offers an exhilarating day out in fabulous surroundings. For booking enquiries contact 01474 875224 or [email protected].
Gold Hospitality Sunday
Whether you're entertaining clients or motivating staff, there's no better place to get results than a raceday hospitality package at Donington Park. It's perfect for celebrating with friends and family too. Our Gold Package includes superb trackside viewing, all-day catering and a complimentary bar. Contact us for more details.
Prices are £175.00 plus VAT per person.
We also have Trackside Lounge upgrades available this weekend.
£163.00
Trackside Lounge Full Package
Includes venue admission and shared access to a Redgate suite overlooking the race circuit plus a TV with commentary and live timing. A cold buffet lunch and souvenir race programme is included. An upgrade option is also available.
Book Tickets
We offer two dedicated camping areas with full facilities. The price enables you to stay for up to four nights.
The Infield Campsite allows you to choose between three zones. It traditionally has its own lively entertainment and is the perfect base for your weekend!
Alternatively the Outfield Campsite is located just outside the race circuit near the Heritage Loop, a short walk to the paddock. This reserved campsite may be more suited to families, or those that prefer a quieter camping experience.
Please note: you will need to possess a valid weekend admission ticket/pass, a weekend camping ticket AND a weekend pitch in order to access one of our campsites.
Camping Admission (per person)
Adult
£35.00 Online (Gate £40.00) Save 12%
£21.00 Online (Gate £25.00) Save 16%
You must purchase a camping pitch ticket for your party. A camping pitch may contain up to 6 people.
INFIELD CAMPSITE
Three different camping pitch zones are available, each with their own benefit.
Zone A (£145) - Includes electrical hook-up all weekend, large 7m x 8m pitch, and great views of the circuit from your pitch!
Zone B (£45) - 7m x 8m pitch, some views of the track, does not include electricity
Zone C (£25) - Great for tents and smaller groups, 7m x 6m pitch, no electricity, just a short walk to track viewing
PLEASE NOTE: If you are bringing an RV/Motorhome longer than 7m you will need to purchase two adjacent pitches.
OUTFIELD CAMPSITE
The Outfield Campsite offers a large number of standard-sized pitches (6m x 6m), priced at £15 each.
A limited number of Oversize pitches (7m x 7m) are available for £25.
16 pitches (7m x 12m) are available for RVs/motorhomes for £55.
PLEASE NOTE: ELECTRICAL HOOK-UP IS NOT AVAILABLE ANYWHERE ON THE OUTFIELD CAMPSITE.
All dimensions are listed as (width x depth).
Book Tickets